What 22 year old would want to live in a 57,000 square foot home...she has no kids just a fiancee!
The 22 year old British heiress also owns $91 million London home. She bought that home because her dogs needed a garden to play in.
REALLY!? That is sick...
Well now she owns two houses...
This is Aaron and Candy Spelling's home and they originally asked for $150 million but they sold it for $85 million.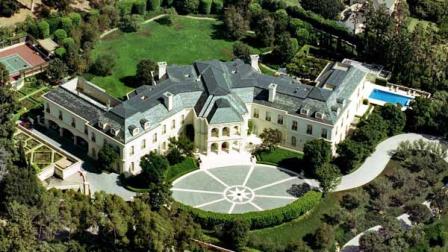 This house has 123 rooms:
14 bedrooms
27 bathrooms
Tasting room
Projection room
China room
Gift wrapping room
5 Bars
Wine Cellar
Bowling Alley
100 Car Garage
Pool
Tennis Court
COMMISSION: $5,100,000.00