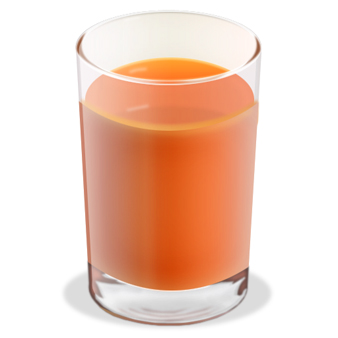 So today is my fourth day of this 21 day cleanse. So far so good. I know that Oprah did this cleanse and It was probably easier for her. Since she has a cook, assistants and MONEY to do this. I wish I had someone to make all my drinks, salads and soups.
Anyways... I had a different soup each day and I attempted to make my own juice. It's not the greatest because I only have a blender but it does the trick.
I made Carrot Juice (it wasn't as pretty as the above picture) and didn't taste that great but I did it.
Well as of now I have lost 3 pounds and almost 10 since last month. I'd say its going great. I'm sure I will gain all the weight back once I get to eat what I want. Or I can just try to maintain. That is my goal!
Have you done a cleanse like this before?
If so, did you complete it?
If you want to sign up DO IT! CLICK HERE