Locked and Reloaded Tour!!
Miranda and Dierks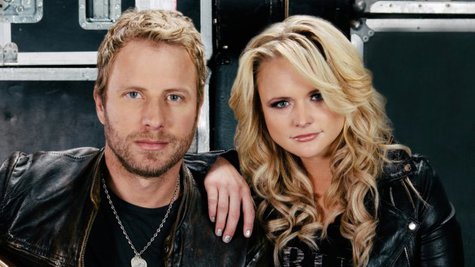 I've seen them in concert before so this should be an awesome show. But it doesn't look like they are coming to Wisconsin or Chicago! BOOOO but he is going to be at Country USA just no Miranda. That's ok :)
Here is the list of cities...
Columbia, SC
Knoxville, TN
Roanoke, VA
Baltimore, MD
Reading, PA
Atlantic City, NJ
Dekalb, IL
Dayton, OH
Huntington, WV
Ames, IA
Champaign, IL
East Lansing, MI
Rochester, NY
Albany, NY
Portland, ME
Wichita Falls, TX
Oklahoma City, OK
Kansas City, MO
Macon, GA
Jacksonville, FL
Estero, FL
Bossier City, LA
Springfield, MO
Tulsa, OK
Syracuse, NY
Hershey, PA
Uniondale, NY
San Diego, CA
Irvine, CA
Las Vegas, NV
Phoenix, AZ
Albuquerque, NM
Denver, CO