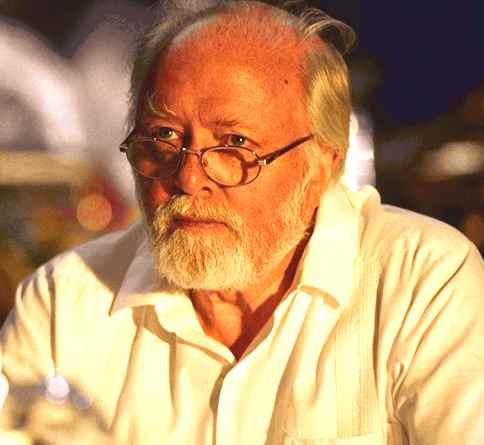 God Bless the internet. Here I was set to write a blog about John Hammond getting his contract extended. So naturally I close out my daily morning google image search of Kelly Kapowski and type in John Hammond. And who pops up? The old dude from Jurassic Park! I mean I was sort of on board with the extension anyway, but now that I know he knows how to synthesize DNA and create a dinosaur park I'm all in! Just as long as he doesn't hire Newman as his talent scout I think we should be okay.
Anyway the Bucks are doing their best to navigate us through 'The Nothing' until opening day by playing kind of decent basketball, firing coaches and extending GM's. Just give me one semi-relevant story a day for the next 67 days Bucks, that's all I ask. And in terms of the signing, I think it's a smart move. Maybe not for John Hammond? I mean yeah he gets some financial security, but at what cost? Staying with the Bucks for three more years? If I were him I'd be slowly tunneling my way out of my office like Andy Dufrense every day. And I'm a Bucks FAN.
But the bottom line is the guy was the Exec of the year in '09-2010. He turned the franchise around(ish) after the Larry Harris era which is the equivalent of turning a Hoarder house into a Cribs house in one year flat. He's had some bad draft picks (see Alexander, Joe and Harris, Tobias) but he's also hit on Brandon Jennings, Mbah a Moute, Larry Sanders and it looks like John Henson too. All of our teams best players are under 26 years old so if everyone improves a little each year, and with a trade or a free agent signing sprinkled it, we may be able to consistently win 43 games a year and get eliminated in the first round! The Milwaukee Bucks: Where modest expectations and slightly above mediocre success yields million dollar extensions happens.
PS: The fact that the real John Hammond doesn't become the GM of the Toronto Raptors and hires Richard Attenborough to play the fictional John Hammond as a figure head is a flat out shame.
Double PS: What?