« back to Movies
Chasing Ice
Release Date: None
Genres: Documentary
Cast: James Balog, Svavar Jonatansson, Adam LeWinter, Jeff Orlowski
Directors: Jeff Orlowski
Official Site: http://www.chasingice.com/
Distributor: National Geographic
Acclaimed photographer James Balog was once a skeptic about climate change. But through his Extreme Ice Survey, he discovers undeniable evidence of our changing planet. In Chasing Ice, Balog deploys revolutionary time-lapse cameras to capture a multi-year record of the world's changing glaciers. His hauntingly beautiful videos compress years into seconds and capture ancient mountains of ice in motion as they disappear at a breathtaking rate.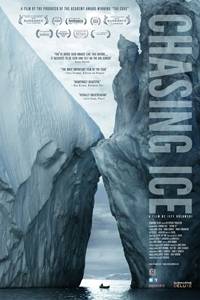 Show Times / Buy Tickets
There are no current showings for Chasing Ice in this area.