« back to Movies
Sound City
Release Date: None
Genres: Documentary
Cast: Neil Young, Tom Petty, Stevie Nicks, Trent Reznor, Rick Rubin, Mick Fleetwood, Lars Ulrich, John Fogerty, Jim Keltner, Rick Springfield
Directors: Dave Grohl
Official Site: http://www.soundcitymovie.com/
Distributor: Variance Films
Deep in the San Fernando Valley, amidst rows of dilapidated warehouses, was rock n' roll's best kept secret: Sound City. America's greatest unsung recording studio housed a one-of-a-kind console, and as its legend grew, seminal bands and artists such as Neil Young, Tom Petty, Metallica and Nirvana all came out to put magic to tape. Directed by Dave Grohl and featuring interviews and performances from the iconic musicians who recorded some of rock's greatest albums at the studio, Sound City doesn't just tell the story of this real-life rock 'n' roll shrine, it celebrates the human element of music as Grohl gathers some of rock's biggest artists to collaborate on a new album. Using Sound City's legendary analog console, together these artists continue to create musical miracles in a digital world.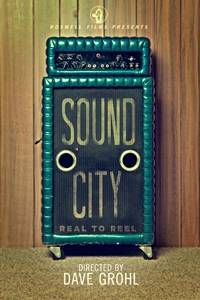 Show Times / Buy Tickets
There are no current showings for Sound City in this area.