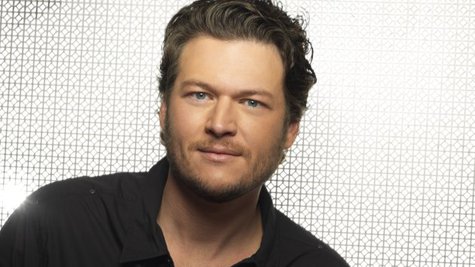 Blake Shelton 's Not So Family Christmas special premieres Monday night on NBC at 10 ET, featuring tons of music, special guests and Blake Shelton 's twisted sense of humor. His wife Miranda Lambert and pals Christina Aguilera , Kelly Clarkson and Reba share the mic with Blake while his friends Larry the Cable Guy and Jay Leno also make appearances. The songs included in the special are featured on Blake's new holiday album, Cheers, It's Christmas , available now.
Blake has a strong relationship with NBC thanks to his role on The Voice , so they gave him the green light to do things his way with the special.
Blake says his goal was to, "Have fun with it and goof around and try to make people laugh, but still do the best we can as far as making some great music along the way."
Blake also gets to sing a duet with his mother Dorothy Shackleford on the show. They wrote the song together, and Blake says, "For Mom to be here and to be singing a song with me that we wrote together, it's just -- that's even more icing on the cake if there can be."
For her part, Miranda is glad to bring a little seriousness to her husband's special. They're singing a holiday version of "Home," but Miranda promises a lot of laughs for viewers tuning in.
"The whole show is so funny," Miranda says. "It's so Blake. It's got his rebellious style in it, but still so lighthearted. It's great."
Copyright 2012 ABC News Radio