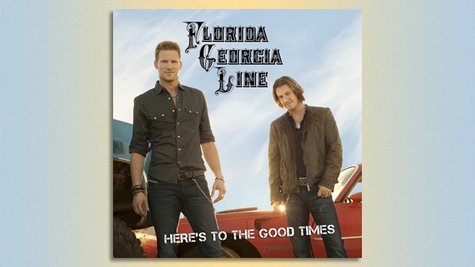 Florida Georgia Line have taken over country radio with their platinum-selling debut single, "Cruise." Now the duo's full-length album, Here's to the Good Times , is in stores featuring that hit and quite a few other tracks from the Florida Georgia Line's Tyler Hubbard and Brian Kelley . Fans of "Cruise" will find a lot more to love on the new album.
Tyler tells ABC News Radio of "Cruise," "It really encompasses the rest of the record well, I think. I mean, the sound, sonically, it's very similar to the record of the record."
Though Florida Georgia Line addresses some sadder topics like fading love on the track "Stay," the majority of the album continues in the party vibe of "Cruise. "
"I don't think people are gonna hear the rest of the record and be shocked," Tyler explains. "I think they're gonna say 'Cruise' really represented that well."

Fans who purchase Here's to the Good Times at Target will get two exclusive bonus cuts from Florida Georgia Line in addition to the standard 11-track release.
Copyright 2012 ABC News Radio