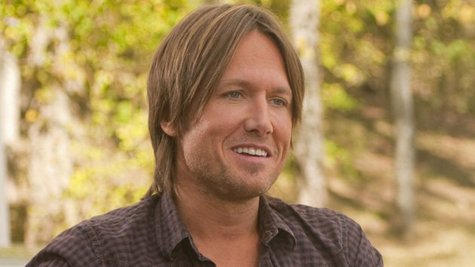 Keith Urban was awarded the Nashville Symphony's Harmony Award Saturday night at the annual Symphony Ball in Music City. Keith flew in from Europe for the event honoring him as an individual who represents the spirit of Nashville's music community.
Past recipients of the Symphony Ball's Harmony Award include Carrie Underwood , Rascal Flatts , Taylor Swift , Martina McBride , Trisha Yearwood , The Judds and Dolly Parton.
Before the event, Keith said, "When they told me not only that I was receiving it, but the past recipients, too, I thought I was in a really unique, exclusive wonderful club."
Keith is a big advocate of music education for children, so he loves that proceeds from the Symphony Ball will go to that cause too. It falls in line with his annual fundraiser for the Country Music Hall of Fame too.
Says Keith, "I just love the fact that the award in itself creates awareness for the music community in Nashville—much like when we do All For The Hall -- it's a fun event, and we raise a lot of money, but we also raise a lot of awareness."
Keith is currently in the studio working on his next studio album. He's also serving as a judge on the new season of Fox's American Idol premiering next month.
Copyright 2012 ABC News Radio