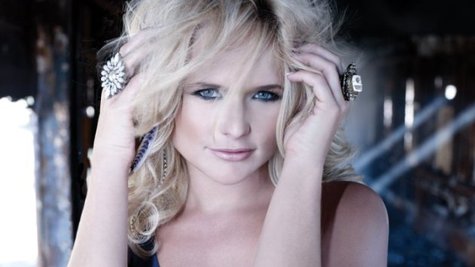 Miranda Lambert is busy in her Oklahoma kitchen this week preparing for Thanksgiving, and you can bet she's got plenty of milk in her refrigerator. Miranda recently unveiled her own Got Milk? ad, and she tells ABC News Radio most of her holiday recipes call for the white stuff.
She says with a laugh, "We cook with a lot of sugar and flower and milk. We're southern people, OK. We like a lot of that stuff. We like it thick and creamy. "
One of those dishes Miranda bakes around the holidays is her mother's peanut butter pie recipe, which is featured in the latest issue of Good Housekeeping. Miranda's husband Blake Shelton loves that pie and pretty much everything else about Thanksgiving.
"That is like his favorite time of year," Miranda explains. "He loves fall and loves when I put the pumpkins out and the hay bales and scarecrows and all that."
Miranda and Blake also got in a little hunting over the weekend.
Copyright 2012 ABC News Radio