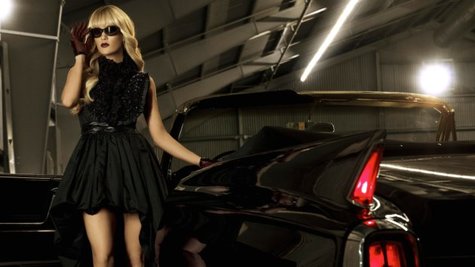 Carrie Underwood 's husband Mike Fisher hasn't been able to play hockey with the Nashville Predators this season due to the ongoing NHL lockout. As a result, one of Carrie's fans gave Mike a trophy for "Best Purse Holder." Carrie tweeted a picture of the award to her husband saying "Congrats on the win!"
Mike tweeted back joking that he'd taken some money from Carrie's purse while he was holding it. Carrie replied, "Oh, I noticed…but that's what sugar mamas do…they give money to their unemployed trophy men."
At the end of the exchange, Carrie said to Mike, "You know I'm just kidding! I love you!!! Now, someone PLEASE END THE LOCKOUT!"
In other Carrie news, she released an eerie trailer for her new "Two Black Cadillacs" video on Black Friday. Look for the full clip to premiere in January.
Copyright 2012 ABC News Radio