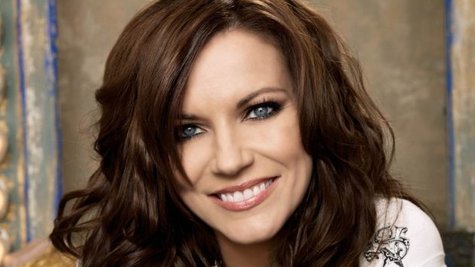 It's obvious music is a huge part of Martina McBride 's life, but sometimes the power of music just overwhelms her. That's what happened Monday morning after Martina dropped her youngest daughter Emma off at school. The Van Halen hit "Right Now" was on the radio, and Martina writes on her blog , "Instantly I was transported back to high school. Just like that. I WAS driving my hand-me-down '75 Dodge Dart on my way to school on a cold crisp Kansas morning. It was such a powerful, all-consuming feeling."
Martina felt transported back in time at that moment saying, "It wasn't so much about a particular memory as it was about a memory of how it FELT . Transported is definitely the right word. I was THERE ."
She adds that moments like that one remind her how powerful music can be.
"I just wanted to say to anyone who enjoys my music or makes it a part of their life...thank you," Martina says at the close of her blog post. "Thank you for the privilege of allowing me to be part of your life. Part of your memories."
Martina is making new memories on her The Joy of Christmas tour playing Green Bay and Milwaukee this weekend.
Copyright 2012 ABC News Radio