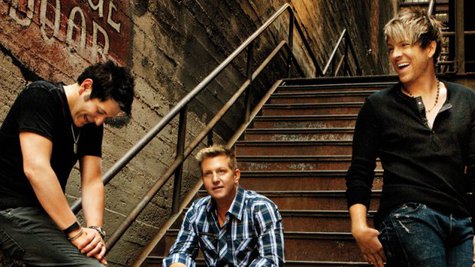 Rascal Flatts is taking their Changed tour around the world in 2013. The group has announced a show in Australia on March 17 and three shows in Europe starting July 5 in Vinstra, Norway. More shows could be added to the Flatts' overseas itinerary as well.
It looks like the fans outside the U.S. are ready to welcome the group with open arms. "From the feedback we've gotten on our social networking, it seems as though it's the right time for us to go," band member Jay DeMarcus tells ABC News Radio. "People have really been anticipating us going over there for a long time from what we gather about some announcements being made about us going over there. It's been a favorable response."
Taking the Flatts show overseas doesn't just happen overnight. Lead singer Gary LeVox explains, "It takes awhile to get everything set up right and everything so you have the best chance of success when you go and just everything has aligned, and here we come."
Meanwhile back in North America, Rascal Flatts launches the 2013 leg of their Changed tour January 10 in Green Bay, WI with special guest The Band Perry .
Copyright 2012 ABC News Radio