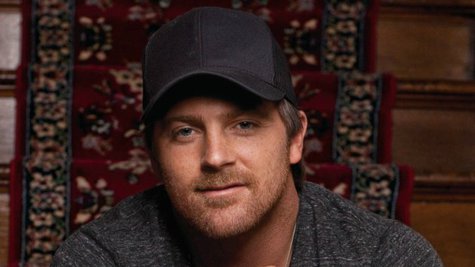 Kip Moore 's latest video, "Beer Money," starts off with a tense scene between Kip playing a mechanic and his boss, who tells Kip he's been slacking off at work due to too much partying. The boss is played by Kip's manager Shawn McSpadden , and Kip didn't have any problem arguing on camera with him.
"We bicker a lot with each other, so it kind of came natural to us," Kip says. "We get along great, but he makes me mad sometimes so I just kind of carry that anger into that little scene."
Kip and Shawn had a good time filming that little dramatic bit, but it wasn't in the original plans for the video shoot. Kip went back and added that part because he wanted to capture what it was like for him pursuing music while working a day job.
He says, "I was always trying to write songs while I was at work or doing other things, and I always had bosses getting on to me, especially the whole time I was here in Nashville. So, that was a very true scene to my coming through this town."
Kip won't be returning to a day job any time soon as "Beer Money" continues its race up the country chart. He's currently on the road with Eric Church 's Blood, Sweat & Beers tour playing Atlanta Thursday night.
Copyright 2012 ABC News Radio