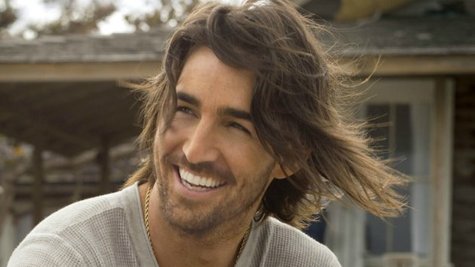 Jake Owen and wife Lacey already got the ultimate holiday gift, with the birth of their daughter Pearl on Thanksgiving Day. Her arrival marks a new chapter in the life of the "Barefoot Blue Jean Night" singer, who married Lacey earlier this year. It seems Lacey is something of a daddy's girl herself, and Jake hopes Pearl looks up to him in the same way as she gets older.
Speaking of a recent conversation with Lacey, Jake recalls telling her, "If our girl will look at me the way that you look at your dad, and if our girl will talk about me to her friends and her boyfriend or her husband one day the way that you talk to me about your dad, then my job in life will be complete."
Jake looks forward to being a role model and a steady presence in Pearl's life. "It's my dying goal to make sure that my daughter knows that, that I'm here for her and for no matter what," Jake says.
Jake is back on the road following Pearl's birth through a December 15 date in his hometown of Vero Beach, FL.
Copyright 2012 ABC News Radio