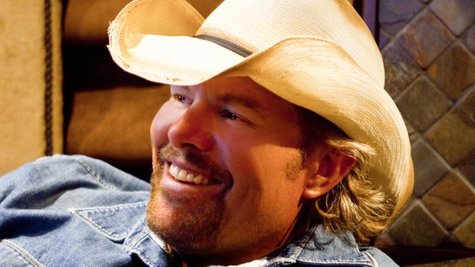 Toby Keith was one of the country stars rumored to be in the running for a spot on the American Idol judges panel next season, and he now confirms those rumors were true. The spot ultimately went to Keith Urban , but Toby didn't take long to pass on the opportunity. It's not that Toby was unhappy with the financial aspect of the deal.
He says, "It's a great big TV show. Lucrative deal. Lot of money, but it's a lot of time."
The American Idol judges panel has been working for a few weeks now, and they won't be done until the next season wraps in May 2013. That was just too much for Toby, who will release his new album, Hope on the Rocks , on October 30.
"I know three weeks in that I'd be going, 'I can't believe I did this. I am so mad at myself. I knew better,'" Toby says. "And so, instead of even thinking about it or letting somebody down, allow them to move on and get who they want."
The new season of American Idol premieres in January with Keith Urban sitting next to new judges Nicki Minaj and Mariah Carey and returning judge Randy Jackson .
Copyright 2012 ABC News Radio