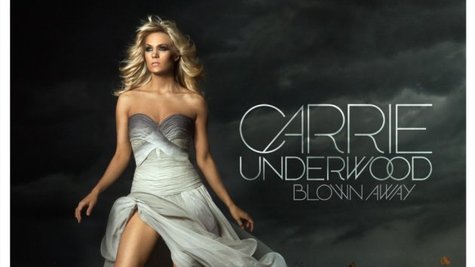 Carrie Underwood 's latest single, "Blown Away," tells a dark story of a girl leaving her abusive father to fend for himself in the middle of a tornado. The song wasn't inspired by any real events in Carrie's life, and she hopes her fans can appreciate the song as a figment of her and her co-writers' imaginations.
"The song itself is a movie," Carrie explains. "It's a story. Hopefully, it's not real for anybody."
Though the storyline of "Blown Away" is a work of fiction, Carrie has lived through several tornadoes growing up in Oklahoma.
She says, "I remember, on definitely more than one occasion, running out to the cellar, or, you know, we had the tornado drills in school and stuff like that."
Carrie still deals with tornado watches and warnings living in Middle Tennessee.
"I definitely have seen my fair share," Carrie says, "and I have seen the destruction that it can cause, not firsthand, thank God."
"Blown Away" is the title cut of Carrie's latest studio album. She continues her Blown Away tour with shows in Seattle and Portland coming up this weekend.
Copyright 2012 ABC News Radio