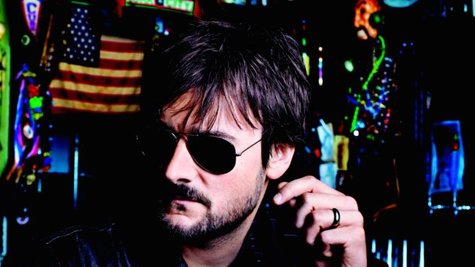 Eric Church takes over the Tivoli Theatre in Chattanooga, TN Monday and Tuesday night to record his first-ever live album. The project won't be out until early next year, but Eric has put a lot of thought into trying to capture on the live album the feel of his early days playing bars and clubs.
Eric tells ABC News Radio, "It's a little bit different now. We're playing big places. We're playing arenas. It's a different show than what we came up through in bars and clubs and theaters. So, I wanted to go back."
Eric looks forward to having his fans up close to him singing every word of his songs during this two-night stand. He promises those lucky enough to get tickets are in for a unique concert experience.
"I don't want to show up and play the show we play every night," Eric says. "So, now it's a matter of what do we do those two nights that make it special in a way to thank the fans for getting us to where we've gotten. I want to capture that energy."
Eric fires his Blood, Sweat & Beers tour back up Thursday with a show in Green Bay, WI. Justin Moore and Kip Moore join him in the opening slots.
Copyright 2012 ABC News Radio