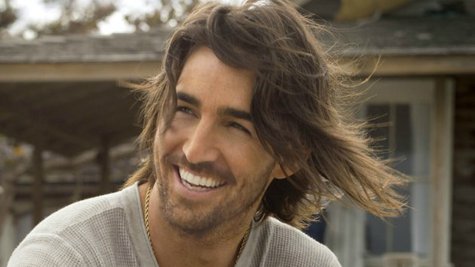 Jake Owen 's latest release, Endless Summer EP , bowed at #2 on Billboard 's Country Albums chart. Pulling off big debuts like that is a real pat on the back for Jake, who moved to Nashville from his native Florida about 10 years ago. The entire reason he relocated was so he could sing his own songs and communicate about his life with other people.
Jake says, "I wanted to be an artist, but I wanted people to care about what I was doing."
Endless Summer EP follows Jake's biggest album to date, Barefoot Blue Jean Night . Jake explains that the success of those two albums feels really good.
"It's validation that people do respect what I'm doing, and they want to hear what I'm doing, and they care," Jake adds.
It's exciting for Jake to know that fans are now waiting to see what music he puts out next.
He says, "You can't bring somethin' that doesn't taste good to the table. You gotta keep on bringin' the yummy treats, man. So I gotta bring some yummy treats!"
Jake continues his The Summer Never Ends tour with CMT with a show in New York City on Wednesday. Love and Theft and Florida Georgia Line are also on the bill.
Copyright 2012 ABC News Radio