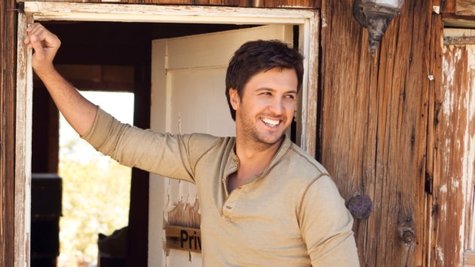 Luke Bryan headlined the annual Capitol Street Party in downtown Nashville Wednesday night playing a free show for thousands of fans. The massive stage was set up in front of the river on Lower Broadway, and playing such a big show in Nashville is a big moment for Luke.
He says, "I moved to Nashville, rode 440 loop looking at the skyline years ago and dreamed of making a difference in this town."
Luke thinks the residents of Nashville really appreciate big concerts like this in their city.
"They're always like, 'We want more country shows in Nashville'," Luke says. "So, it's fun. We're excited to be here doing this."
Luke had to stick with his hits and songs from tailgates & tanlines Wednesday night. He has been writing new material for his next album, but city ordinances forced him to keep his set at a certain time length.
Luke said before taking the stage, "If I deviate off the schedule, I may get in trouble."
Luke's label mates Jon Pardi and Kelleigh Bannen served as his opening acts Wednesday night.
Copyright 2012 ABC News Radio