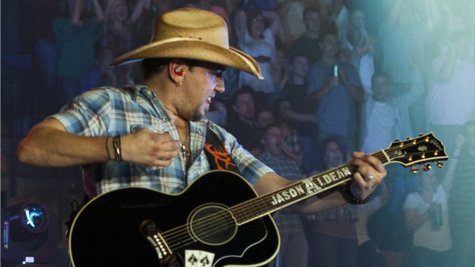 Jason Aldean closes out his blockbuster My Kinda Party tour Saturday night in Dallas. The show is doubling as his annual Concert for the Cure benefiting the local Susan G. Komen chapter in its fight against breast cancer.
Jason stresses that the show is always a good time even though they're remembering those who have lost their battle with the disease. He also likes to celebrate the women who have survived the disease.
Jason explains, "It's not one of those nights that's all everybody's sad. It's a fun night, and we do a lot of cool stuff."
You'll also find Jason wearing pink at this concert, which he claims doesn't happen very often.
"That should be fun around Texas, a bunch of cowboys giving me a hard time," Jason says.
This year's show is expected to raise the most money of any of Jason's Concerts for the Cure.
Copyright 2012 ABC News Radio