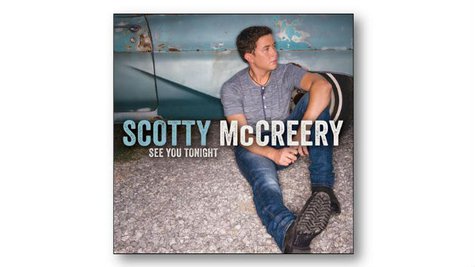 Scotty McCreery will release his sophomore album, See You Tonight , on October 15. This project marks the first time Scotty has co-written songs he's recorded, including the lead single, "See You Tonight."
Scotty says, "I am excited about letting folks hear it. We have been working on this for the better part of a year now, so it's a long time coming."
Fans can expect to hear some contemporary sounds on See You Tonight , but Scotty continues to include elements of classic country in his music. "You will always hear the steel guitar and fiddle and those little nuances that make the older country what it was," Scotty says. "I definitely am trying to stay true to my tastes as an artist on this album."
Scotty will continue on his The Weekend Roadtrip headlining tour all year all year long.

Here's the See You Tonight track listing:
"Now"
"See You Tonight"
"Get Gone with You"
"Feelin' It"
"Feel Good Summer Song"
"Buzzin'"
"Can You Feel It"
"The Dash"
"Blue Jean Baby"
"Forget to Forget You"
"I Don't Wanna Be Your Friend"
"Carolina Moon"
"Something More"
Copyright 2013 ABC News Radio