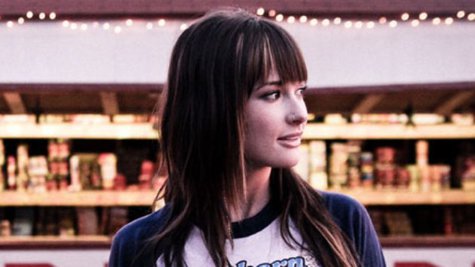 Kacey Musgraves ' "Merry Go Round" video has racked up more than 2.7 million views on Vevo, but the clip had very humble beginnings. Kacey and her friend actually made the clip while surfing the Internet in that friend's kitchen.
She tells ABC News Radio, "We stumbled upon this archive full of vintage footage like that, and it was really cool because you could search by keyword. So, we looked up suburbia, 1960 family, church, whatever."
Kacey feels the archival footage of that long-gone era captures the small town repression she sings about in "Merry Go Round."
She says, "Especially back in the day, that whole thing of like, look pretty and be proper and don't air your dirty laundry kind of thing, that is crazy to me 'cause it's just gonna make it worse later, you know?"
Kacey certainly doesn't hold back in her own songwriting. You can hear more of it when her debut album, Same Trailer Different Park , lands in stores March 19. She'll perform "Merry Go Round" on NBC's Late Night with Jimmy Fallon on Wednesday.
Copyright 2013 ABC News Radio