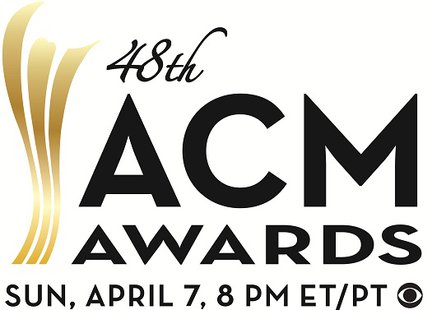 Here is a roundup of country stars' reactions to Wednesday morning's ACM Awards nominations announcement:
-- Zac Brown Band 's Clay Cook isn't happy the group's latest project, Uncaged , was shut out of the ACM Album of the Year category. The band took home some hardware for that album at last Sunday's Grammy Awards, and Clay tweeted , "Call me crazy, but there's a fundamental problem when the Grammy winner for best country album isn't even NOMINATED for an ACM."
-- Martina McBride scored a Female Vocalist of the Year nod at the ACM's and tweeted , "Holy smokes! So excited and happy for the ACM Female Vocalist Of The Year nomination! Congrats to all the nominees!"

-- New Artist of the Year and Duo of the Year nominees Florida Georgia Line already won ACM New Vocal Duo or Group this year. They posted a message on Facebook , "We JUST found out we won ACM New Duo/Group of the Year!! And Nominated for overall new artist of the year. This was fan voted....speechless. You guys are unbelievable. We sincerely thank you and love yall."

-- Entertainer of the Year nominee Miranda Lambert : "ACM's! I'm so happy to be nominated! The butterflies are always there when the names are being announced. I feel so blessed. Celebrating!"
-- Six-time nominee Hunter Hayes : "This. Is. Awesome!! I cant believe I'm looking at a headline with my name and 6 @ACMAwards Nominations!!! So Honored!! So Excited!!"
-- ACM New Female Vocalist winner and New Artist of the Year nominee Jana Kramer : "HOLY CRAP! I can't believe I won new female!! Just another true fact that my fans are amazing!!! Thank you so so much! Means the world!!!!!! Smilin to myself knowin I am up against my fiancé @brantleygilbert &my friends @FLAGALine for overall. Honored to be in category with them!"
-- Sugarland 's Kristian Bush : " Excited about @ACMawards Duo nom this morning. Congrats, @JenniferNettles! It's an honor to be nominated with you again."
Copyright 2013 ABC News Radio