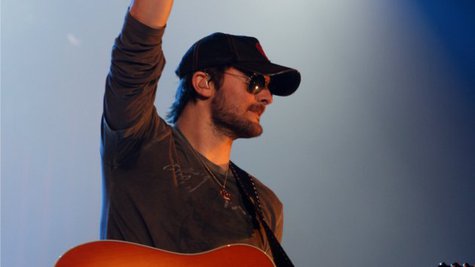 Eric Church is grateful this Valentine's Day that his wife Katherine really lives out the lyrics to his current single "Like Jesus Does." That means she shows a lot of grace and forgiveness when Eric falls far short of perfection.
He says, "True love to me is when you love a person in spite of all their fallibilities, and for me, I have a lot of 'em. I'm definitely at times hard to love."
Eric adds, "That's what's great about Katherine and the way she loves me. She loves me in spite of those things and really for those things."
Eric admits Katherine's favorite song on his latest album, Chief , happens to be "Like Jesus Does." He says with a laugh, "Wonder why that is?"
Copyright 2013 ABC News Radio