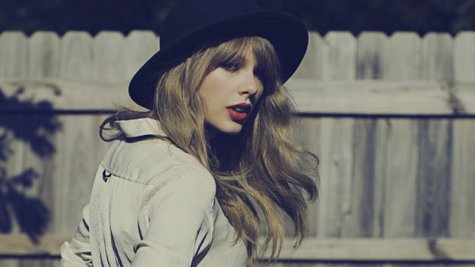 Taylor Swift gets a lot of press for writing about her failed relationships, but her latest country hit, "Begin Again," is proof Taylor tackles the sweet aspects of romance in her music too. The song describes how a new relationship can heal the pain of a former love gone bad, but it doesn't gloss over the hurt from that previous relationship.
Taylor tells ABC News Radio, " I think 'Begin Again' was a song that has overtones of, 'I'm moving on, I'm meeting someone new,' but the undertones of it are insecurity and realizing that you forgot who you were in this past relationship that you were in."
"Begin Again" is all about that moment you start to remember who you were before the pain of that failed relationship brought you down. It's also the closing song on Taylor's latest multi-platinum album, Red .
"I think that it's kind of like the great white hope at the end of the record that like, "We'll live to write another song about another relationship," Taylor says with a laugh.
In other Taylor news, a YouTube user has mashed up Taylor's latest pop hit, "I Knew You Were Trouble," with footage of a screaming goat, and the hilarious clip has now gone viral.
Copyright 2013 ABC News Radio