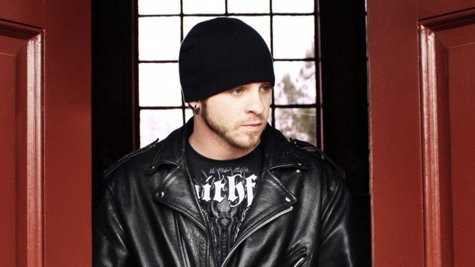 Brantley Gilbert shared a cozy Christmas with his girlfriend Jana Kramer at his home near Maysville, GA. Brantley tells ABC News Radio that the couple rode four-wheelers and spent time with friends over the holiday. Brantley and Jana also paid tribute to one of Brantley's late biker friends.
"We had a memorial ride for a brother of mine, a biker brother of mine that passed away," Brantley says. "She got on the back with me and rode around on the new Harley and stuff."
Brantley also hosted a party for the people that work with him on December 22. He was expecting a small get-together, but the party maxed out at about 75 attendees.
Says Brantley, "The county police were out there directing traffic. We had people parked across the street and they were all walking around in my house, and the whole time I'm thinking, 'How in the world am I gonna clean all this crap up tomorrow?' "

While Brantley loves his home in Georgia, he's spending more time in Nashville these days due to business and his relationship with Jana. On top of that, Brantley's gearing up to launch the new leg of his Hell on Wheels tour January 31 in Independence, MO.
Copyright 2013 ABC News Radio