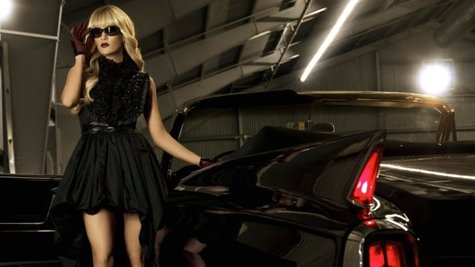 Carrie Underwood 's new video for "Two Black Cadillacs" will debut Wednesday, January 26 on Entertainment Tonight and Vevo. She has to keep details on the video under wraps until then, but Carrie reveals she did come up with the initial concept for the video. She then took it to director P.R. Brown , who helped her realize that vision.
"We kind of modeled it after something," Carrie says. "Man, I can't say too much, but we're both big fans of the thing that we modeled it after."
She shot the dramatic video near Nashville's Music Row last year, and she describes it as "juicy."
Says Carrie, "The day was gloomy and rainy and perfect, and the killer is not who you would expect."
Entertainment Tonight will also have behind-the-scenes footage from the video shoot next Wednesday. A trailer for "Two Black Cadillacs" is now posted at CarrieUnderwoodOfficial.com .
Copyright 2013 ABC News Radio