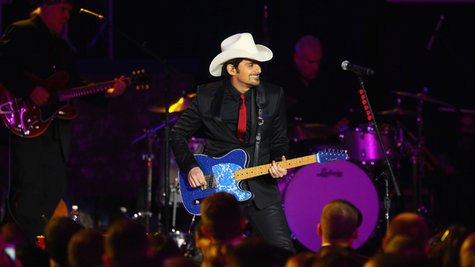 Brad Paisley was one of the performers Monday night at the two official inauguration balls for President Obama at the Walter E. Washington Convention Center in Washington, D.C., including the Commander-in-Chief's Ball.
Brad played his hit "American Saturday Night" for the crowd, remarking, "Our democracy is the envy of the world, and tonight we celebrate by getting drunk in a convention center."
The balls also featured Alicia Keys , Jennifer Hudson , Jamie Foxx , Stevie Wonder and others.
Copyright 2013 ABC News Radio