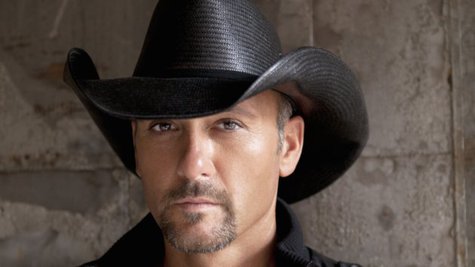 Tim McGraw has made a career out of calling the shots on what songs he records, and it's turned out very well for him. Tim is one of the top selling artists in any genre in the past 20 years with more than 40 million albums sold, and he continues to follow his own path on the new project Two Lanes of Freedom , due out February 5. He says the key to keeping on that course is shutting out the opinions of the people at country radio, music critics or even his fans about what kind of music he should record.
"When I go into the studio, for as much as I possibly can, it's about putting blinders on and going in and making music that makes me feel something, and stuff that I want to do at the time," Tim tells The Tennessean . "All that other stuff, I'm not really an artist anymore if I start taking too much of that in."
Two Lanes of Freedom features Tim's most recent singles "One of Those Nights" and "Truck Yeah."
Copyright 2013 ABC News Radio