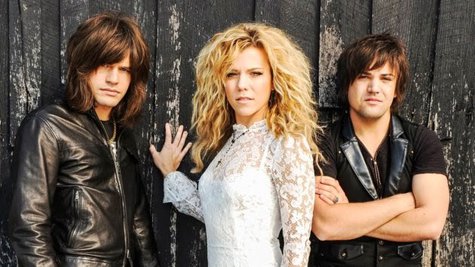 The Band Perry may be one of country's hottest acts right now, but the three Perry siblings that make up the band are still big country music fans too. So even as the band has pushed the boundaries of country music with their innovative hits, "Better Dig Two," and "DONE.", they appreciate other acts who are striving to evolve artistically in the format.
The Band Perry's Reid Perry says, "I love the fact that you have artists like Brad Paisley , Tim McGraw that still remain relevant even in today's marketplace and with the current way music is, but then you have a lot of new artists stretching the boundaries of country music as well."
One of The Band Perry's favorite boundary breakers is Eric Church , who they admire for his persistence in sticking to his guns musically speaking.
Kimberly Perry explains, "It's just so cool to see all of us catch up to what he's always known about his artistry and what the fans have always known about it. It's real exciting to see him explode this year."
The Band Perry will spread their wings on a full-fledged headlining tour in 2014. They're currently on the road with Rascal Flatts ' Live & Loud 2013 tour. Rock band Journey will join up with that tour August 1 for a show in Hershey, PA.
Copyright 2013 ABC News Radio