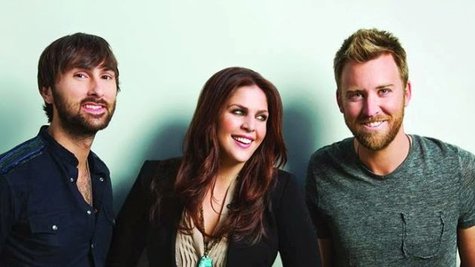 A girl has to have her beauty secrets, but now Lady Antebellum 's Hillary Scott is sharing some of her must-have products to keeping her looking great. When it comes to her lips, Hillary tells People Country , "I use Tarte lip gloss a lot. It stays on and doesn't do that cakey thing where if you leave it on, you get that ugly line."
Hillary also swears by her Amazing Cosmetics concealer. She says, "I use it for everything. They have a handful of colors that you blend to match your skin tone."
While a some of the products on Hillary's must-have beauty list can get a little pricy, she doesn't go all out on one personal item. "Honestly, I'm in love with my deodorant," Hillary confesses. "It's Secret, Va Va Vanilla. I love the smell, and if I can't find it, I'm really sad."
Hillary is taking a little extra time to pamper herself these days since she's expecting her first child next month. She'll be signing autographs and performing for fans at the CMA Music Festival in Nashville this week.
Copyright 2013 ABC News Radio