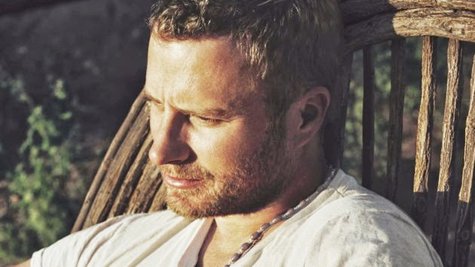 Dierks Bentley and his wife Cassidy are having a baby boy this fall, and Luke Bryan was the first person outside the family to know the baby's sex.
Dierks and Cass had just found out they were expecting a boy when Luke called them up to congratulate them on their impending arrival. When Dierks told Luke a boy was joining their two older daughters, Luke, who has two sons, told him, "Man! Let me tell you, get ready to start living!'"
Dierk says with a laugh, "I guess he assume girls, you know, you're not living until you have a boy or something, but he just went on talking about it. 'Man, you're going to have someone to go fishing with.'"
Luke has also given Dierks some advice on naming the baby boy.
"Whatever I name my kid has to sound like someone that you could get totally hammered with," Dierks explains. "That's the filter that all the names have to flow through, like, 'Man, I went out last night and got hammered with Bo Bryan.' Something like that."
Dierks may just name his firstborn son after Luke. He says, "I've been hammered with Luke many times."
Copyright 2013 ABC News Radio