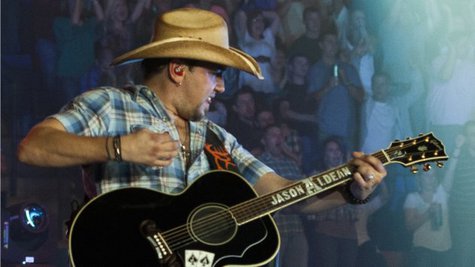 After kicking off his Night Train tour with stops in Louisiana and Mississippi, Jason Aldean is headed for one of the biggest stages in the Big Apple.
But, Jason believes he and tourmate Jake Owen have worked out the kinks.
"Like any opening weekend, there's always a couple of little bugs, hiccups here and there, but for the most part, I think it went really well," he says. "(It) was kind of our opening weekend to kind of get our feet wet, and now we dive right into the big boys!"
Jason and Jake play Madison Square Garden this Saturday, before heading to the Houston Rodeo on March 11.
Copyright 2013 ABC News Radio