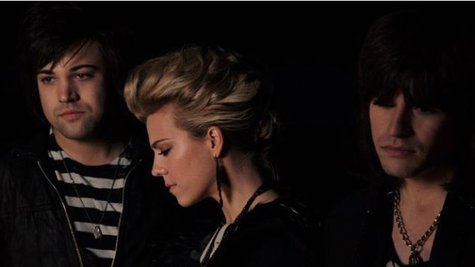 The Band Perry 's latest album, Pioneer , includes a foray into the folky territory of country music on the opening track "Better Dig Two" before veering into more pop/rock sounds on the second song, the group's current single, "DONE." The new album also includes some vocal harmonies inspired by the rock group Queen . The Band Perry's lead singer Kimberly Perry tells ABC News Radio they couldn't get away with this kind of musical diversity in any genre besides country music.
"It's a great time to be in country music," Kimberly says. "I feel like it is the American format. It's a home to so many different styles. You've got your rock country, you've got folk country, you've got pop country."
She adds that if Tom Petty or Bruce Springsteen were new artists today, they would find a home on country radio, which Kimberly calls "the last rock and roll frontier."
The Band Perry is no stranger to the pop charts though. They scored a crossover hit a few years back with "If I Die Young," and the Perry siblings hope to experience more of that pop success soon.
Kimberly says, "I do know there are some plans for what we call the spillover from country radio, who of course brings all of our music to life. So, keep your ears peeled for some pop crossover."
The Band Perry have a few headlining shows lined up for this weekend. Go to TheBandPerry.com for a full list of tour dates.
Copyright 2013 ABC News Radio