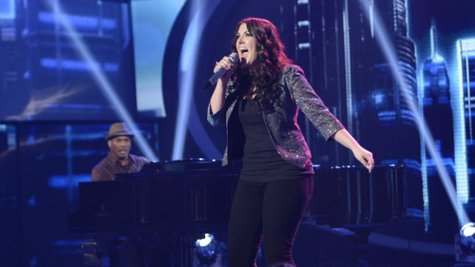 Kree Harrison may just be starting out on her country career after scoring the runner-up slot on American Idol this season, but she's not going into the country music world blind. Kree has lived in Nashville for 13 years now and counts country star Kacey Musgraves as one of her best friends.
The two native Texans met through a mutual Nashville songwriter friend, who told them both before meeting, "Y'all are from the same tribe."
Kree tells ABC News Radio, "We went and hung out one night, me and her and our friend Elice and literally have been inseparable ever since."
You may have seen Kacey in the audience at American Idol this season cheering Kree on, and Kree is incredibly proud of Kacey's success on the country charts.
"It's really hard to find good girls that are supportive and not competitive, and she and I are the epitome of that," Kree says of Kacey. "If you can't tell, we just support each other so much."
Kree even supported Kacey by singing background vocals on her debut album, Same Trailer, Different Park . Kree hopes Kacey returns the favor for Kree's upcoming debut album, too. While Kacey would love for Kree to record some of her songs on that album, Kacey tells ABC New Radio that Kree can write a mighty fine tune herself.
"Kree's an amazing songwriter in her own right, and she can just sing the absolute pants off anything she chooses," Kacey says, adding, "I want the world to hear her songs."
Kree is now headed out on the road with the rest of the American Idol finalists this summer. She's also set to make her Grand Ole Opry debut on June 4 before really starting to work on her debut album.
Says Kree, "This is happening to such a deserving person, and not only that, but such a humble one. So, I'm excited for her."
Copyright 2013 ABC News Radio