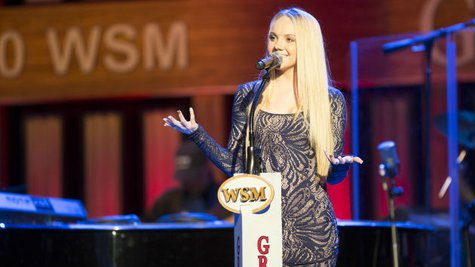 The Voice season four winner Danielle Bradbery is celebrating a lot of milestones this month. The 17-year-old made her Grand Ole Opry debut earlier this week singing her first country hit, "The Heart of Dixie." That song will be included on Danielle's self-titled debut album, which, in another milestone this month, is due out Monday, November 25.
Here's the just-announced track listing for Danielle's debut album:
"Young in America"
"Wild Boy"
"The Heart of Dixie"
"I Will Never Forget You"
"Endless Summer"
"Talk About Love"
"Never Like This"
"Daughter of a Workin' Man"
"Dance Hall"
"Yellin' from the Rooftop"
"My Day"
Copyright 2013 ABC News Radio