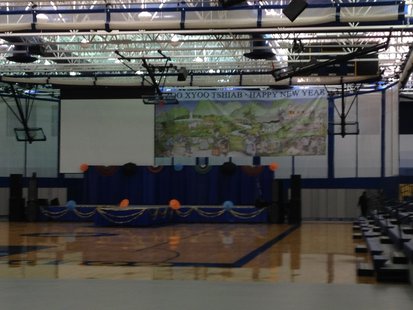 SHEBOYGAN, WI (WHBL) - Area Hmong have begun their annual New Year celebration in Acuity Fieldhouse at Sheboygan North High School.
Event chair Mai Her said the celebration is similar to the month-long activities held back in their native land of southeast Asia, where people stop what they are doing and travel to area villages to meet, catch up, and even find a significant other.
Celebration activities include traditional singing and dancing, a fashion show with traditional outfits, speakers, and a free lunch Saturday featuring Hmong cuisine. Her is hoping plenty of non-Hmong residents come out and learn more about themir culture.
A full list of activities and sponsors can be found at hmaaweb.org.