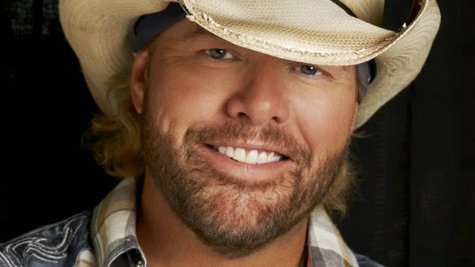 For most artists, a good album review is a reason to celebrate, but the positive write-ups Toby Keith is getting for Drinks After Work have Toby and his record label a little worried. Toby has sold millions of albums thanks to hits like "Courtesy of the Red, White and Blue (The Angry American)" and "Red Solo Cup," but those songs were pretty much scorned by music critics. So, what does Toby really think now that those critics are heaping praise on Drinks After Work ?
"We better go back and try again," Toby says with a smile. "You know, if I'm not rubbing somebody the wrong way, it's usually not a good sign."
He adds, "You never know. Maybe they're just giving me a break 'cause I'm getting older. I don't know. Maybe they just got tired of me giving them the finger."
No matter what those critics write about Toby, it won't matter to him. He admits he hasn't read an album review in more than a decade.
Toby explains, "I don't need anybody to tell me this is a great album. It doesn't do me a bit of good for somebody to say, 'This is great.' It also is not, 90 percent of the time, it's not productive to hear agenda-driven criticism."
Drinks After Work features the hit title track as well as Toby's new single, "Shut Up and Hold On."
Copyright 2013 ABC News Radio