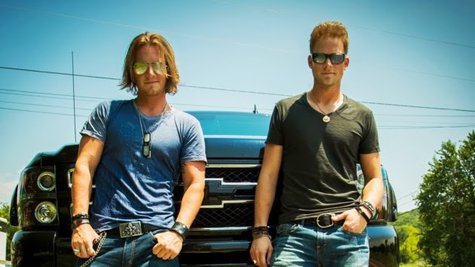 Florida Georgia Line continues their hot streak with another #1 hit, "Stay," but it turns out the song has been around for a little while.
The duo's Brian Kelley tells ABC News Radio, "That's a song we heard years ago. Black Stone Cherry did it originally. We're good buddies with them, and fell in love with it, man."
Brian thinks FGL's fans identify with the song's universal message of watching a love affair come to an end.
"Everybody's lost somebody or something that you love," Brian adds. "You know, our fans are really living that song out."
While the duo is no stranger to the top of the country charts, Brian admits they were pleasantly surprised to see "Stay" hit #1 so quickly.
He says, "[We're] thankful for it, and gonna keep rockin'."
Florida Georgia Line takes the opening spot on the new leg of Jason Aldean 's Night Train tour starting Thursday night in Iowa.
Copyright 2014 ABC News Radio