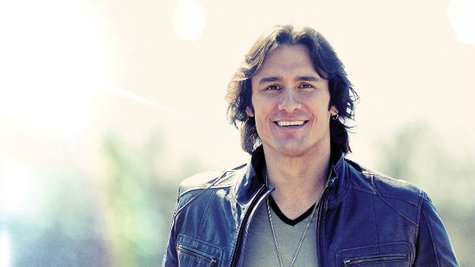 Joe Nichols and his wife, Heather , are expecting their second child together. Their 21-month-old daughter, Dylan, had a hilarious response when they first told her she was going to be a big sister.
"We pointed at Heather's belly, and we said, 'Do you want a brother or a sister?' She said, 'Puppy,'" Joe says with a laugh. "I said, 'That's gonna be a neat trick.'"
Joe thinks Dylan will be a great older sister since she's been talking to the baby and kissing her mama's belly. Still, Joe knows Dylan is used to being the center of attention wherever she goes.
He says, "When the new baby comes along, I'm interested to see how Miss Diva is gonna respond, 'cause hopefully, she doesn't have a come apart."
Joe and his family live in Texas these days, but he was in Nashville Wednesday for a party celebrating his latest #1 hit, "Sunny and 75." His new single, "Yeah," hits the airwaves soon."
Copyright 2014 ABC News Radio