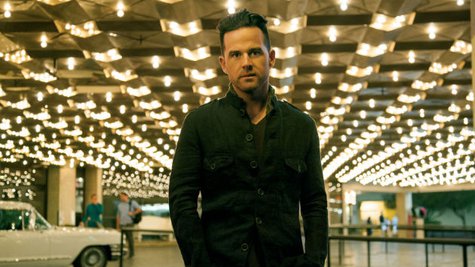 David Nail grew up listening to Darius Rucker 's rock band, Hootie & The Blowfish , so he admits it's "surreal" to be hitting the road with Darius this week. David joins Eli Young Band in the opening slots on Darius's True Believers tour starting Wednesday in Illinois.
Looking back on his younger days, Darvid says, "If you'd have told me then, arguably the biggest band in the world at that time, if you'd have told me that 16, 17 years later, that we'd be out on the road together, that he'd ask me to come out on the road with him, I'd have said, 'Man, you're crazy.'"
David especially admires Darius's career longevity, and his moving easily from the rock world to the country format.
"That's a testament [to] somebody who's really wanted it and worked really hard and found ways to reinvent himself," David says of Darius's success, "and it's really inspiring."
David has gotten to know Eli Young Band in the last few years, so he expects to get a lot of hang time with those guys, too.
David adds, "I know it's definitely going to be a fun time, and hopefully, I won't pick up on any more bad habits then I already have."
Look for David's new album, I'm a Fire , to come out March 4 featuring his latest hit, "Whatever She's Got."
Copyright 2014 ABC News Radio