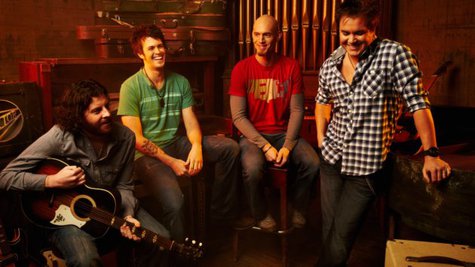 Eli Young Band heads to the Hard Rock Hotel & Casino in the Dominican Republic to host a big Super Bowl Sunday party for their fans this weekend. Band members James Young and Jon Jones are bringing their wives along for the trip, too.
James tells ABC News Radio, "It'll be my two-year anniversary. So, I had to."
Jon adds, " Mine is on the 29th, so it's right after mine as well. When I found out James was doing it, shoot. [I] can't say no."
The guys hope to have a little fun in the sun on their trip, but their time in the Dominican Republic will be brief.
"It's a very busy time amping up for the record coming out," Jon explains. "It'll be fun to have a bunch of fans down there just for us. Hopefully, we can get a little beach time in."
Eli Young Band's new album, 10,000 Towns , comes out March 4 featuring the #1 hit, "Drunk Last Night." The band's new single, "Dust," is hitting the airwaves soon.
Copyright 2014 ABC News Radio