« Shows & Personalities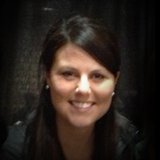 Jess Kelley
On Air:

Weekdays, 2pm - 7pm

Email:

Social:
Hi, it's Jess Kelley! Tune in afternoons to hear me on the job! Well, maybe I wouldn't consider this a job?! It's too much fun...

Many people ask me...How I got this job?!

Well It all started with my love for music. I used to listen to the radio 24/7 and talk country music with my mom and grandma. I never really thought of it as a career until in high school I was voted 2nd for Most Likely to be a Radio DJ. Hmmm maybe they saw something in me that I didn't see.

I forgot about it until my sister brought it up in college when I was trying to figure out a major. She told me UW Oshkosh had a great Radio/TV and Film major. I got an internship with Y100 in Green Bay until I graduated.

After graduating with a major in Radio/TV and Film and a minor in Organizational Communications I got a part-time job on-air and promotions at WIXX in Green Bay (which is one of our sister stations). That turned into a full time job and then I got promoted to B93!

So here I am...now afternoons at Sheboygan's Country B93!! I am so glad to be part of the B93 family and can't wait to develop a relationship with you all.

Things You May Not Know About Me: Love to Paint, Draw, Coupon and Scrapbook, Used to be Deathly Afraid of Public Speaking, Can't Sleep w/out a Fan and I'm Very Handy...If It's broke I'll TRY to Fix It!