« Shows & Personalities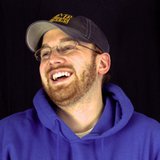 Jon Henseler
On Air:

Weekdays, 6am - 10am

Email:
And mom thought I would never get a job!!

I am proud to call Sheboygan my hometown! I graduated from North High in 2002 and then went on to UWSP where I graduated in the summer of '06.

If you ever see me out I will be wearing one of two things, either a blue hooded sweatshirt, or an old blue track jacket.

I have an unhealthy obsession with bowling, fantasy sports, and videogames, which probably explains why I have never had a girlfriend.

My diet consists of snack packs and beer.

Heading into my 4th year waking up with you guys on the morning show. If you tune in thank you/I'm sorry!