« Shows & Personalities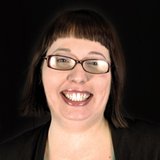 Melissa
On Air:

Weekends
Hey everyone! I hail from the great city of Sheboygan and am so glad to be here at B93!

Here are a few of my favorite things: Music: Martina McBride, Little Big Town, JoDee Messina, The Wreckers, Sugarland, Evanescence, Incubus, Shinedown and much more!

TV Shows: Grey's Anatomy, Bones, American Dad, The O.C., One Tree Hill, Law and Order: SVU, How I Met Your Mother, and much more! (I like TV).

Movies: Garden State, Lost In Translation, You and Me and Everyone We Know, Amelie, Anchorman, Empire Records, Dogma, The Pianist, and many many more!

Join me on B93!